July is starting off with a tropical wave in the eastern Atlantic ocean as the African wave train gets an early start.
There is model guidance to suggest that this tropical wave may try to organize and get its "act together" later this week.
Here is the latest update from the National Hurricane Center: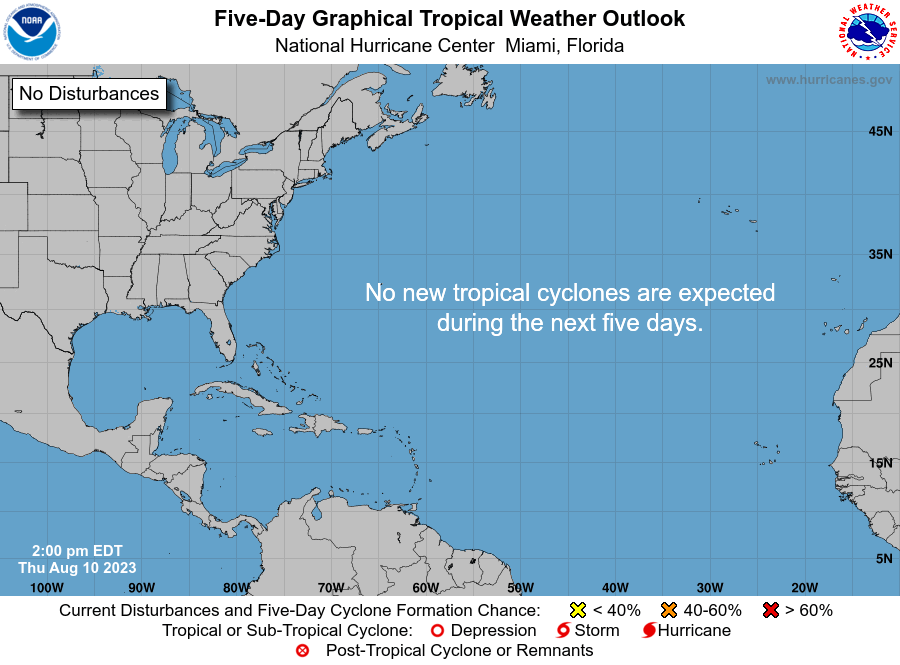 There is a lot of dry air from the Saharan Air Layer (SAL) nearby at the moment. This could impede development in the short term.
Wind shear isn't bad over the area at the moment. That could help with development over the next few days.
Here is the wind shear from Sunday evening. Only about 5-10 kts over the tropical wave.
The American GFS model has been the most aggressive with this system over the past few days. It develops this wave into an tropical cyclone as it makes its way closer to the Lesser Antilles. The ECMWF (European) model develops the wave briefly. However, it is significantly weaker.
Time will tell what the ultimate outcome of this system is –or is not. Be careful to fall for any single model run that is displayed on social media. Models have a very hard time with intensity and track before a system develops. 
The next named storm will be "Don."
Get the latest updates from the First Alert Hurricane Center.